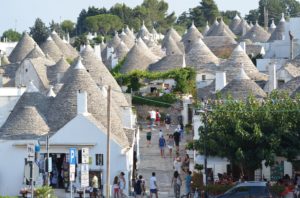 Planning a family getaway? If you are looking for the best places to go with the small kids, here is our list:
The West Midlands, England
The Midlands in England may not be the top choice for a family holiday in the United Kingdom, but it sure does offer a lot of places to go with children. When in West Midlands, you and your kids can go to the Safari park, the Black County Living Museum in Dudley, Birmingham, and Derby.
Puglia, Italy
Puglia is a great location for a family holiday in Italy. There is no end to its pristine beaches and the Salento peninsula is just one highlight you should not miss. Otranto has also its big castle that makes it friendly for families. The countryside also is charming with its fairy-tale Trulli, which is pint-size limestone homes with cone for roofs.
Brittany, France
Brittany in France offers everything you ever wanted in a great vacation. Beautiful seaside resorts that will cater to your small kids. If it is your first time in Britany, base yourself and your family in St-Malo, where outstanding beaches are present with old walled towns. For older kids and adults, they can also go windsurfing or catamaran sailing.
Florida, USA
And, if you truly want a great adventure for your kids, Florida in America should be on your top list. Orlando is the home of theme parks. If you go to the Northeast, you and your family can visit the Daytona beach or head to the Kennedy Space Center Visitor Complex. If you want your kids to be fascinated by the wilderness, head to the Everglades National Park or head up the coast to Tampa Bay for a great swim.