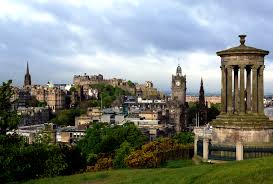 Looking for a memorable vacation or weekend break that is full of cultural experiences and historical attractions? Why not visit Scotland? The country ranks high on the list of great places in the UK not just because it is a small country with just about five million people, but also because of the interesting places and great sightseeing opportunities you can there.
Here are some of the places to visit in Scotland.
Edinburgh
If you are only visiting one city in the country, then choose Edinburgh. This city is the capital of Scotland and is the home to well-preserved architecture from different periods of history. Much of the city was built in the 18th century. A tour to the city will include wandering the beautiful Georgian townhomes and visiting the Grassmarket where you will find elegant pedestrian-friendly public square which is the home of the known shop, cafes, and galleries in the city.
Glasgow
Glasgow has from the last few decades transformed itself as a major European cultural center with the use of its art galleries, museums, and festivals. Tourists can explore the city on foot and find great parks with friendly locals. Visit the famous Glasgow cathedral and Glasgow School of Art while there.
Scottish Highlands
Be at awe once you visit the magnificent Scottish Highlands. From the gorgeous Inverness to John O'Groats in the north, the place is truly outstanding. A perfect place for a romantic getaway. It has served as the backdrop to famous movies and the hit TV series, Outlander.