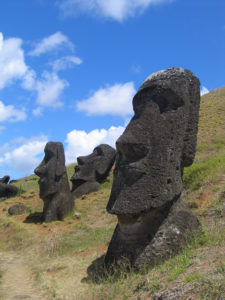 Do you feel like life is getting out of hand and you simply need a breather? Then it's high time you take a step back and spend time with yourself to regain composure and re-charge to tackle all this and more. How about travelling to an isolated travel destination to get away from the busy daily routine?
Check out some of the remote vacation spots that will give you the ultimate relaxation you need.
Alice Springs
Alice Springs' natural rugged desert terrain has tons of things to offer. There's more to this Australian outback than meets the eye. It is not the most isolated place in Australia but the nearest major city or town is about a 17-hour drive away. It would be better to hire a guide if you want to explore Alice Springs' natural beauty, its flora and fauna.
Other than that, Alice Springs also offers outstanding galleries featuring Indigenous art and excellent museums. This place also provides great dining options to tourists, featuring a wide sampling of local cuisines. There are also a wide array of accommodations and of course travel connections.
Easter Island
There are only a handful of places in the world possessing a mystical pull, and one of those is the tiny speck of land in one of the most isolated spots on the planet—Easter Island or Rapa Nui to the locals. Known for the Moai or the enormous logic-defying head sculptures on Earth, you'd hardly feel that this island is connected to Chile, being more than 3700 kilometres away to the east.
Emanating a mysterious magnetic vibe, Easter Island is a dream come true for travellers seeking for some peace and quiet.
It may seem like a challenging task to get to these places, but the travel will all be worth it as soon as you take in its breath-taking savage beauty, its rich culture and loads of isolation.